Team Members and Executive Leadership Celebrate Juneteenth at Columbia Island Marina
June 30, 2022 | DEI
June 19th (Juneteenth), 1865, two and a half years after the signing of the Emancipation Proclamation, is the day in US history when Northern troops arrived in Galveston, Texas to ensure all enslaved people were freed. It is also a date that has often been drastically overlooked throughout our country's history.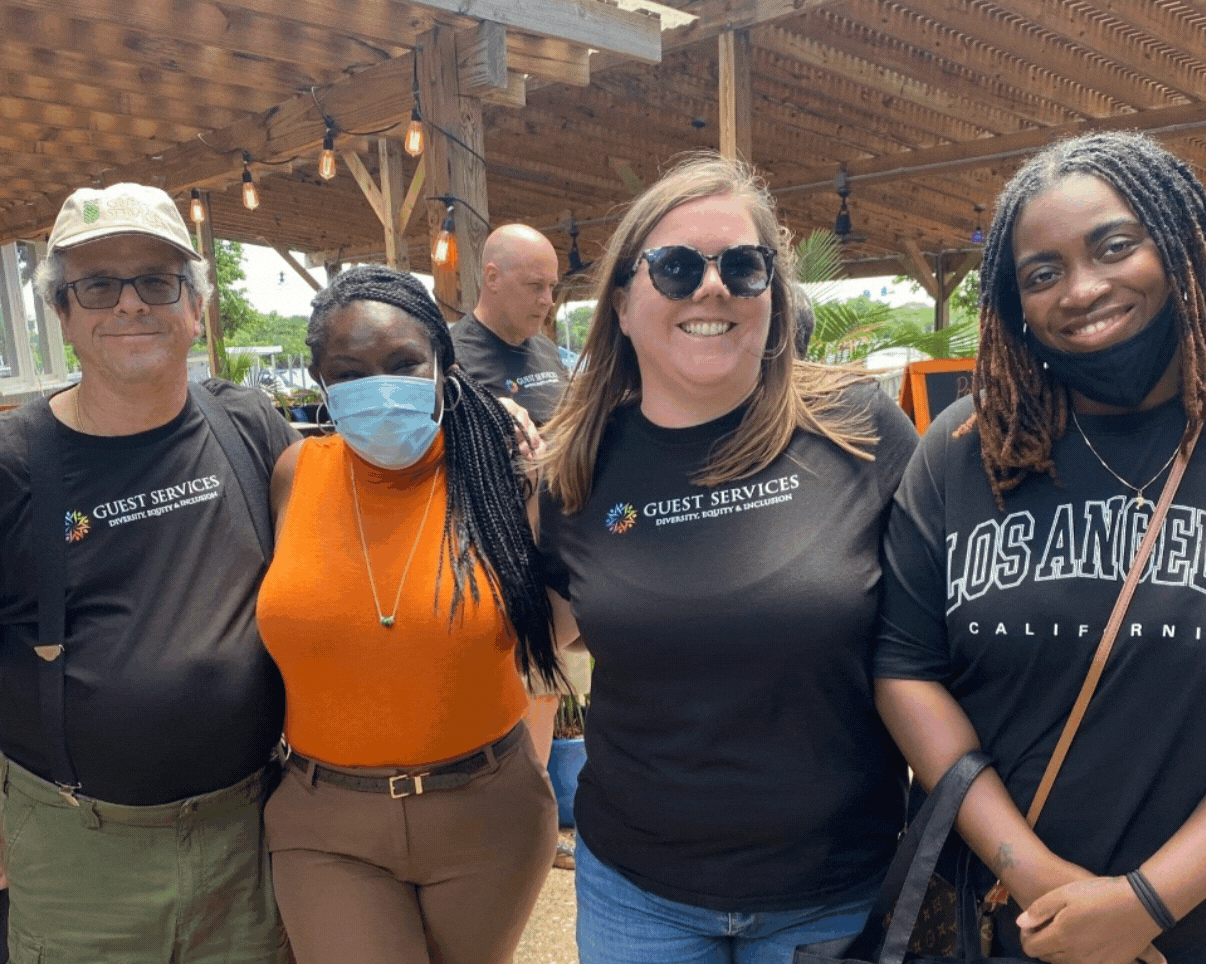 This year, Guest Services commemorated the national holiday by holding a luncheon at our very own Columbia Island Marina outside of Washington, DC. We also used this date as a platform to launch our new African American Employee Resource Group.
"It was a momentous occasion for Guest Services as we continue to live up to our 2022 pledge of expanding our DEI programs. We remain committed to having these important conversations, providing the necessary resources our team members need to thrive, and recognizing significant cultural events," said Lajuana Warren, Director of Diversity, Equity, and Inclusion.
Event attendees included Nico Foris, Chief Executive Officer; Dan Stoltzfus, Chief Financial Officer; Rick Wayland, Vice President of Operations; Jeff Ritter, Senior Director of Corporate Compliance; Jennifer Gafford, Director of Human Resources; Bill Briggs, Director of Safety & Security; as well as Guest Services team members from all over the area.
Thank you to all those who were involved in putting together the event and to those who attended. We look forward to our next celebration!