Five Adventures for Labor Day Weekend
August 28, 2019 | News & Updates
Labor Day has two main definitions: 1) a day off from work or school and 2) the unofficial end of summer. But, why is it on the first Monday of September? And why do we even celebrate it? Well, it was intentionally planned to be a break for those working men and women at the halfway point between the Fourth of July and Thanksgiving. (Crazy, but true – we looked it up!)
To celebrate our break from work, here are our five picks to sit back, relax, and enjoy nature at its finest before the madness of the holiday season commences.
Rock Creek Park Horse Center | Washington, D.C.
Rock Creek Park Horse Center is truly a gem in our nation's capital. Deep in the woods of Rock Creek Park, you can find peace in the company of horses and those who love them. Now, we know you might be saying, "I didn't even know there was a forest near Washington, D.C., let alone IN it." Yes, it's true! They offer boarding, camps, lessons, and trail rides for equestrians at all skill levels. The horses there project calmness and compassion to all people around them.
For Labor Day, we suggest experiencing the joys of riding the trained horses through the nature trails. The ride lasts about one hour and is led by an experienced Trail Guide at a walking pace. Riders must be 12 years or older. Visit their website for more information.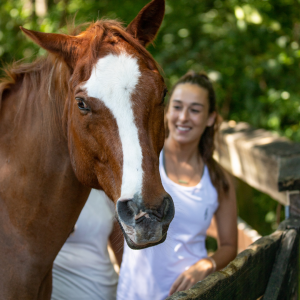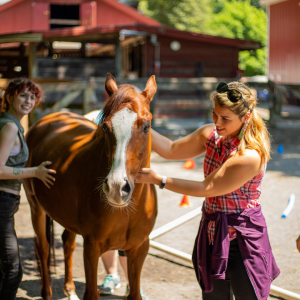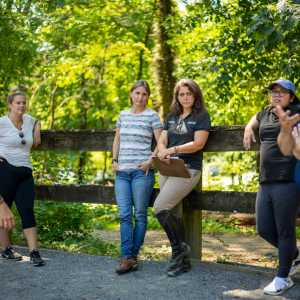 Pavilion Café | Washington, D.C.
During your day off, you might want to explore the city of Washington, D.C., without the hustle and bustle of people. Visit the National Gallery of Art's Sculpture Garden and their Pavilion Café. The Pavilion Café has delicious food throughout the year, including flatbread pizzas, toasted sandwiches, hot entrees, and a Sunday brunch! Throughout the summer, it hosts a Jazz in the Garden event every Friday and then turns into an ice staking wonderland in the winter (just in case you want to plan a future trip).
Since most D.C. workers aren't at the office on Labor Day, this is a prime opportunity to visit the Pavilion Café and enjoy the beautiful art pieces throughout the garden. Hours from Labor Day to Mid-November are Monday- Saturday: 10 am – 4 pm and Sunday 11 am – 5 pm. Visit their website for more information on their menu as well as group reservations.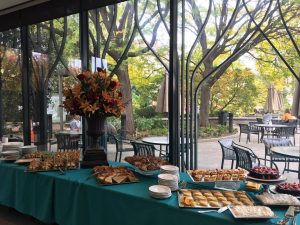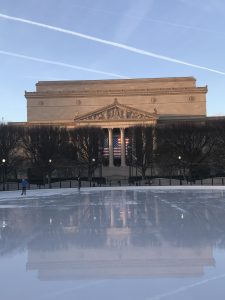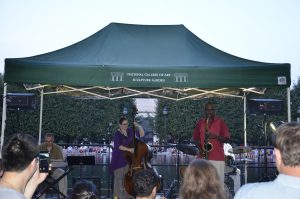 Watkins Glen State Park | Watkins Glen, New York
Watkins Glen State Park is a part of the Finger Lakes State Parks and has 19 beautiful waterfalls and 833 steps to get to the top of them all. After hiking through the waterfalls, experience Watkins' Olympic-sized pool and campsites throughout the park. For Labor Day, we would suggest it all!
If you are into racing, you might already know this place. Watkins Glen State Park is home to the Grand Prix, and when you visit their town, you can tell that it is just one of their many pride and joys! During the first weekend of September each year, there is a re-creation of the Grand Prix during the Vintage Grand Prix Festival. This year, it is on September 6th, so you have some time to plan your weekend getaway. Visit their website for more information.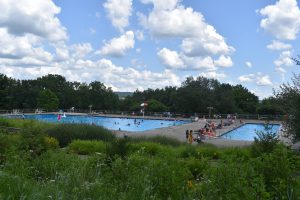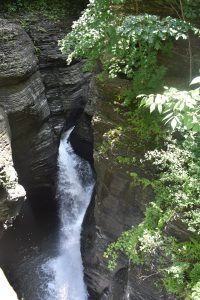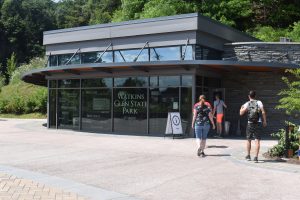 Lake Welch | Stony Point, New York
What if we told you that within the wooded hills of the Ramapo Mountains in New York, you would find a half-mile-long sandy beach? Stay with us, because Lake Welch Beach within Harriman State Park could be your dream Labor Day weekend getaway that you didn't know you needed. The park offers swimming, fishing, boating, picnicking, hiking, and camping in Beaver Pond Campground only a few minutes away.
On-site is a beach store for all your needs and a snack shack for all your food indulgences. Have we mentioned there is an array of alcoholic beverages available to enjoy – including White Claw! Enjoy the unofficial end of summer on a beach in New York; everyone would want to hear about it! Visit their website for more information.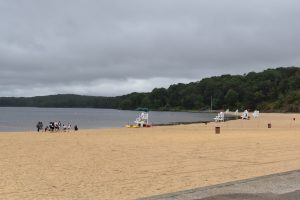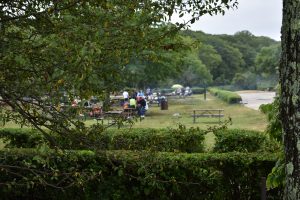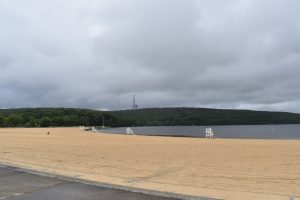 Weeki Wachee Springs State Park | Weeki Wachee, Florida
Weeki Fresh Water Adventures is the only kayak and paddleboard rental facility located on the river at Weeki Wachee Springs State Park in Florida. Enjoy a three-hour, self-guided journey onto the gorgeous, clear waters of Florida's most tranquil and popular Weeki Wachee River. The 5.5 miles on the river will leave you in awe of nature's beauty, whether you are on a kayak or stand-up paddleboard (SUP). Throughout your excursions, see native Florida wildlife such as fish, birds, turtles, and the gentle giants of Weeki Wachee, manatees.
They are called Weeki Fresh Water Adventures for a reason – each time you kayak, it is truly a fresh new adventure unlike any other! Visit their website for more information.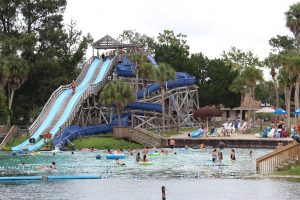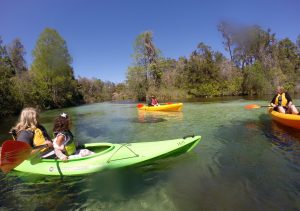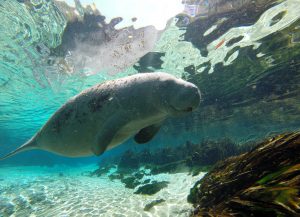 And there's more!
Though we did say five, we are giving you a bonus two! There are so many activities within Florida that are perfect for Labor Day weekend. Below are just a few suggestions on where to go:
Rainbow Springs State Park | Dunnellon, Florida
For Labor Day weekend, you must get outside and enjoy the beautiful weather – especially Florida's sunshine skies. Rainbow Springs State Park has 1,472 acres of amazing azaleas that turn the whole park into a beautiful portrait with pinks, purples, and whites! The headsprings and campground have a variety of programs, such as ranger-guided walks, snorkeling expeditions, and kayaking. They also have picnic pavilions that are perfect for family reunions (or end of summer celebrations!)
For a place that is rich in natural beauty and cultural history, don't wait to book your weekend getaway to Rainbow Springs State Park! Visit their website to do just that.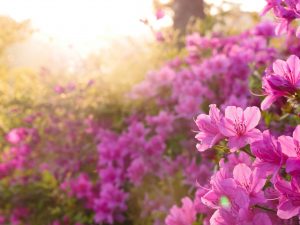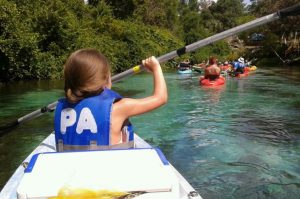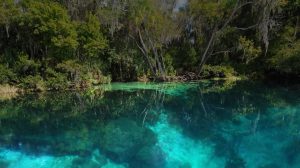 Everglades Florida Adventures | Everglades City, Florida
Everglades City sits perfectly at the end of the Wilderness Waterway that links the Everglades to Flamingo City. With activities such as kayak fishing in the backcountry, canoeing through tunnels, guided paddling excursions, hiking and biking around prairies and wetlands, or observing the diversity of the cypress hammocks from the perspective of a floatplane, many visitors and locals alike flock to Everglades City to experience it all! The most popular visitor attraction is the 10,000 Islands Boat Tour that lasts 90 minutes and takes visitors six miles out to the Gulf of Mexico through the islands in Chokoloskee Bay – the perfect way to spend the day!
These amazing activities are ideal opportunities to see the incredible animals found throughout the area, including manatees, bald eagles, roseate, ospreys, and spoonbills. Visit their website to book your adventure.