National Park Service 103rd Birthday Celebrations
August 9, 2019 | News & Updates
Time to celebrate! This August 25th is the National Park Services 103rd birthday!
Guest Services proudly operates several National Parks, with the list ever-growing. This year, celebrate the beauty and wonder that the National Parks Service has to offer all weekend long. The best part? August 25th is a Fee Free Day – meaning you get into certain parks for FREE! Take advantage of the celebration! Here is a list of exciting, family-friendly events going on at our National Parks on its birthday weekend this year.
Lake Mead National Recreational Area, Nevada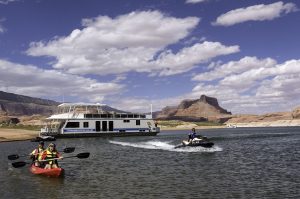 You're going to want to put the phone on "Do Not Disturb" for this one. America's first and largest national recreational area, Lake Mead has no shortage of activities to fill your weekend. Whether you're looking to relax on the water, hike through the mountains, or cycle around the canyons, 1.5 million acres of beauty and wonder are waiting for you!
Visit https://www.nps.gov/lake/planyourvisit/visitor-services.htm to plan your trip today!
Mount Rainier National Park, Washington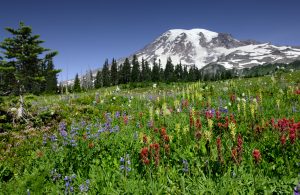 Spend your weekend with loved ones away from the hustle and bustle of your everyday lives at Mount Rainier. Here you have unlimited options for the entire family while on your stay at the National Park Inn or Paradise Inn. The kids can enjoy a Junior Ranger Program, and then later, the family can get together for a guided hike through the mountain. The possibilities are endless!
Visit https://mtrainierguestservices.com/ and book now, before the Inns fill up!
National Mall, Washington, D.C.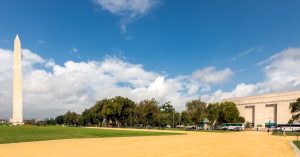 Visit our Nation's beautiful capital this birthday weekend and take your pick of all the different fun-filledactivities. Spend all weekend exploring museums you've never been, take a "Walk with a Ranger," taste the cuisines of cultures from all around the world, and so much more at the National Mall!
For more info and activities visit https://www.nps.gov/nama/index.htm
North Cascades National Park, Washington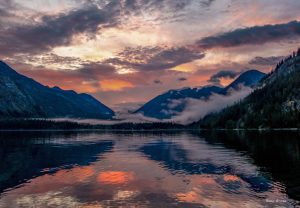 Visit The North Cascades Lodge at Stehekin where you can customize the experience for your needs! Looking for fun and adventure? Hiking and kayaking are a great option. Or for a more laid-back experience, try horseback riding and fishing. Life is busy and loud, so go for a remote and peaceful getaway at The North Cascades Lodge at Stehekin.
Visit https://lodgeatstehekin.com/ to book your stay for a weekend away.
The weekend is what you make of it, so make sure to plan a trip to one of these beautiful National Parks for an unforgettable late summer get-away. Pack a bag, round up the kids, and leave the laptop at home. This birthday celebration will be one for the scrapbooks!