2023 E Award Finalists & Winner
November 16, 2023 | News & Updates
The 2023 E Award has been presented to Jesse Askew, General Manager at The Lodge at Wakulla Springs, recognizing her exceptional leadership in transforming operations and enhancing guest experiences. This Guest Services, Inc. recognition highlights her dedication alongside finalists Brandy Frederich, Ray Palmer, and Brenda Wimbush, each celebrated for their outstanding contributions.

Jesse Askew
E Award Winner 2023
General Manager, The Lodge at Wakulla Springs | Hospitality, Florida State Parks
Starting as Assistant General Manager at Regal Palms, Jesse's rapid progression to her current role as General Manager of The Lodge at Wakulla Springs reflects her success in transforming operations, building cohesive teams, and exceeding revenue goals. Some of her notable achievements include establishing essential standards and procedures at the Regal Palms and introducing innovative initiatives like the Mystery Dinner Theater at The Lodge. In addition to her primary role, Jesse excels as a team trainer for the Hospitality Division, imparting her expertise to ensure operational success across various locations. Jesse's journey from an hourly employee to a pivotal figure in the company exemplifies her profound understanding of the hospitality industry, dedication to team development, and commitment to delivering memorable guest experiences, rightfully earning her the 2023 E Award.

Brandy Frederich
E Award Finalist 2023
Managing Director, Mount Rainier | Hospitality, National Parks
A Los Angeles native and passionate National Parks advocate, Brandy Frederich's career spans roles at Sequoia, Kings Canyon, and Yosemite. Handpicked by David Wilde as his successor at Mount Rainier, Brandy has excelled as Managing Director, adeptly handling the park's complex and widespread operations. Her role involves addressing the unique challenges of maintaining historic structures, managing seasonal transitions, and overcoming obstacles like power outages and staffing issues. Brandy's expertise also extends to retail operations, merchandising, food service, HR, and accounting. Known for her terrific leadership, Brandy is celebrated for crediting her team, offering thoughtful assistance, and going beyond her duties to help staff.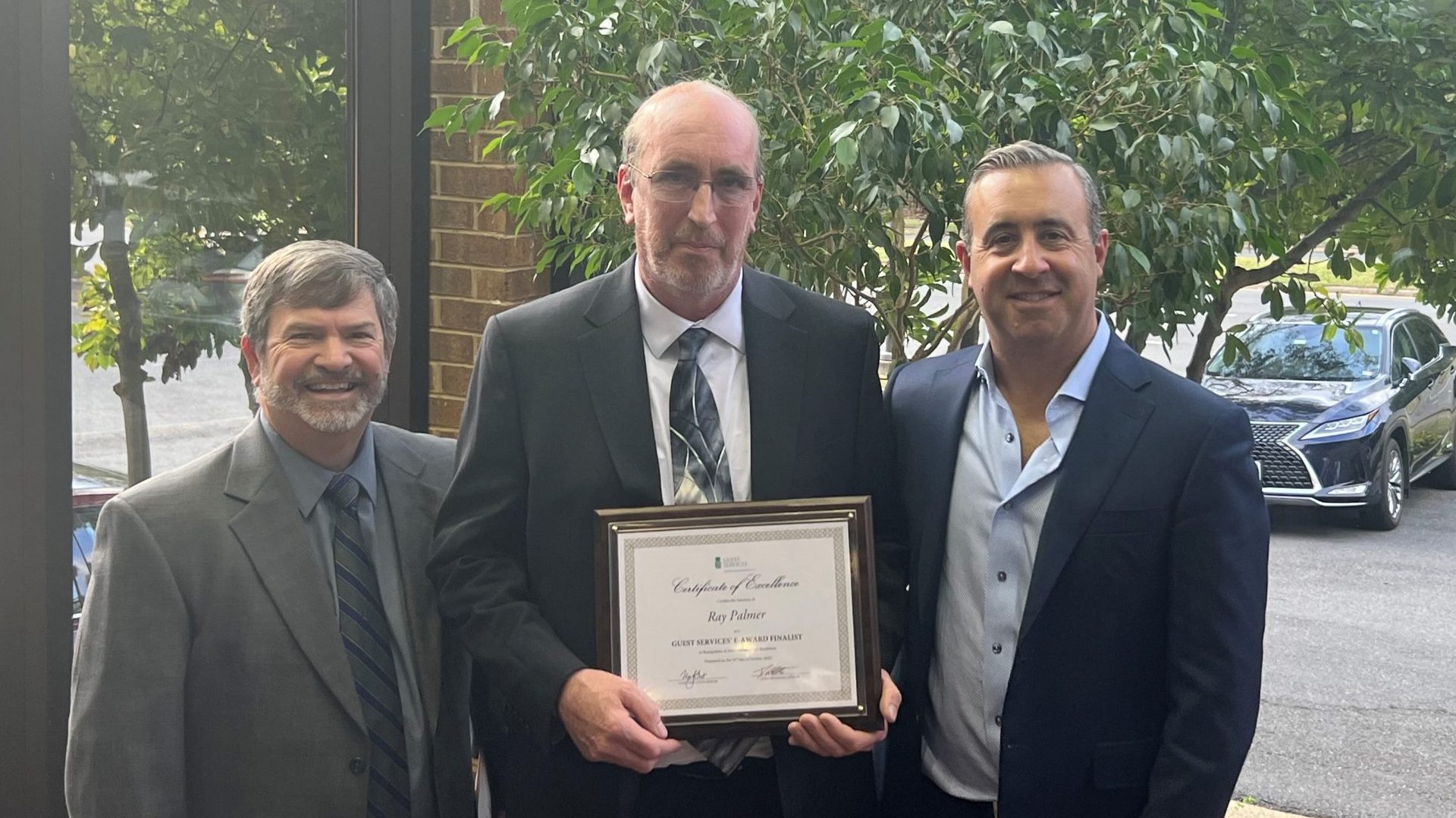 Ray Palmer
E Award Finalist 2023 and 2008
General Manager, Boeing Southwest | Operations, Contract Food Service Government
Ray Palmer's journey includes positions at Petitbon's Restaurant, NIH, Bethesda Naval Hospital, the Marine Corps Museum, and Indigo Landing Restaurant, leading to his current role as General Manager at Boeing SW in New Mexico. He shared that his greatest moments with GSI was being the manager of the first unit to win the Q Award in 2008 (Tun Tavern at the Marine Corps Museum) and being chosen as a finalist for the E Award that same year. Ray and his wife, Diane, have two children: Izzy, who has sadly passed away, and Robert who lives in the DC area. He also has a sister who resides in DC and is an executive with the American Red Cross. Passionate about the outdoors, he spends his spare time hiking in New Mexico's Organ Mountain Range and bicycling.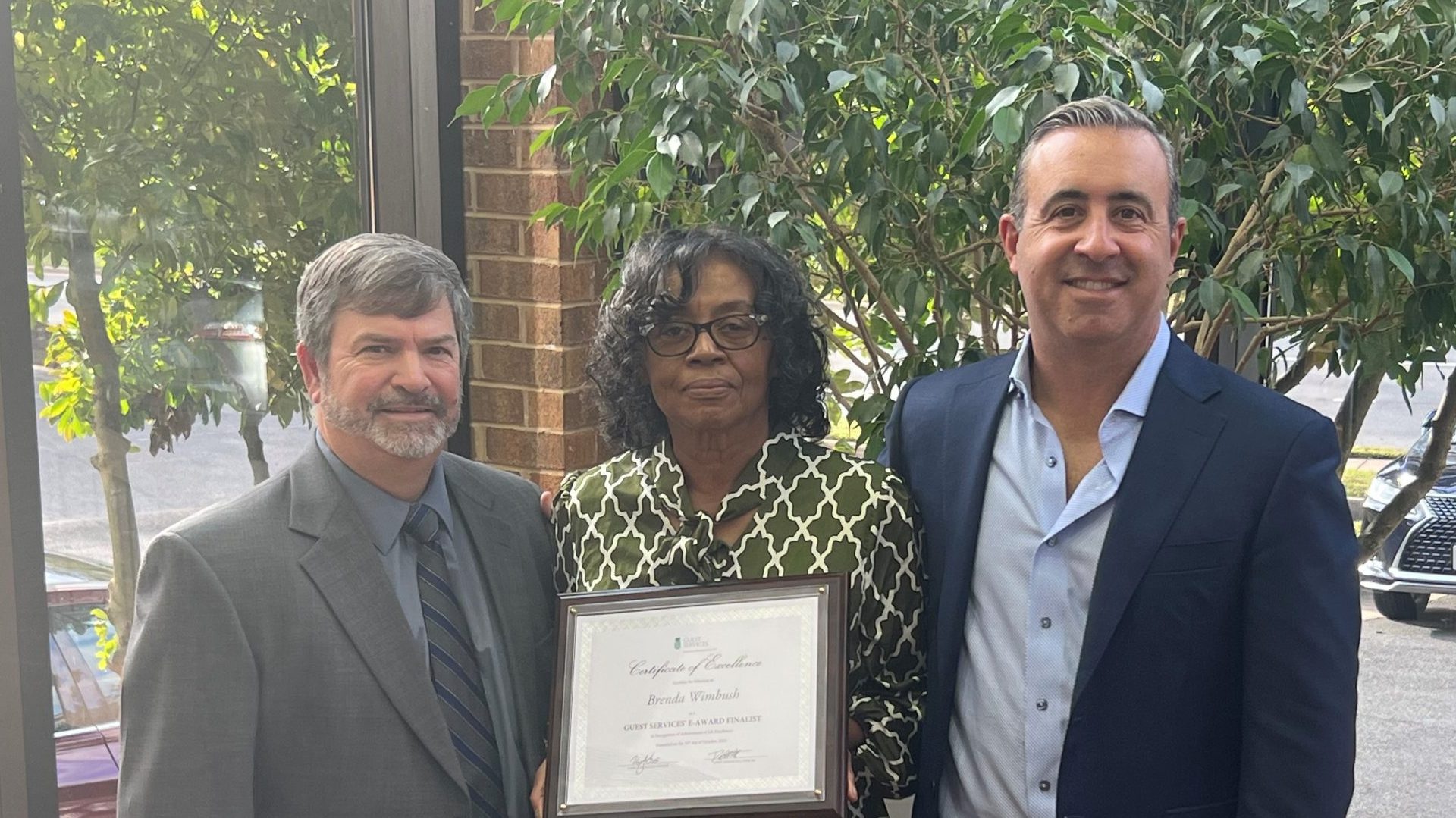 Brenda Wimbush
E Award Finalist 2023
Manager, Natural History Kiosk | Operations, DC Metro
Washington DC native Brenda Wimbush began her career at Pettibone's on January 13, 1993, and then moved to the Corporate Office in 1994, Columbia Island in 1999, and continued her career on the National Mall in 2002 where she currently works as Manager of the Natural History Kiosk. She is passionate about her family, including her son, daughter-in-law, and granddaughters. Her granddaughter, Brittney, is in the Ministry and her other granddaughter, Brianna, is going to school to become a Surgical Nurse. Brenda loves to bowl, play softball, play Bingo, and watch comedy, drama, and history movies. She no longer has family in the DMV area, but when asked about family, she states that her GSI DC Metro Food team members are her local family since her son and his family have relocated to Tennessee.