2023 Inductees to the 25 Year Club
November 16, 2023 | Uncategorized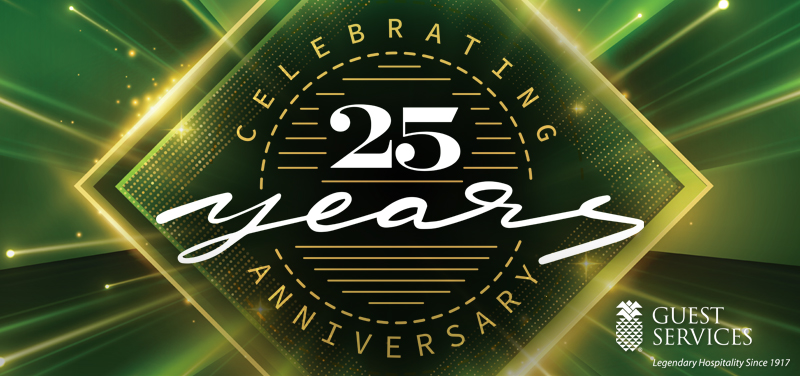 We proudly introduce the 2023 inductees to the 25-Year Club, honoring their unwavering commitment and exceptional contributions across various roles and locations. Thank you for all you do!
Brian Crawford Knight, Columbia Island Marina
Brian Crawford Knight, a cook at Columbia Island Marina, has been a reliable and skilled presence at Guest Services for an impressive 50 years! Known for his delicious food and vast culinary knowledge, his colleagues and management value him for his dependability and resilience in all working conditions. "Brian has a library of knowledge built up over years of experience, but maybe even greater than his acquired skill is his constancy and utter dependability," says Bruce Ward, GM. Brian is also known for his love of deep-sea fishing and annual family cruises.
Char Broadus, Holocaust Museum Café
Char Broadus has excelled in managing the Holocaust Museum Café's kitchen and catering for over 15 years, demonstrating an exceptional ability to work under pressure and maintain strong relationships with clients and staff. His extensive knowledge and quick problem-solving skills are consistently praised by management. He is also deeply dedicated to his mother and a passionate football fan. Char's loyalty and comprehensive understanding of the café's operations make him an invaluable team member.
Trang Doan Pham, Boeing NRO
Trang Doan Pham, having worked under Ashley Rodriguez's supervision since 2021, is renowned for her expertise in managing the salad bar and creating delicious, cost-effective salads. She is appreciated by customers and colleagues alike for her time management skills, recipe creation, and station knowledge. Besides her professional achievements, Trang is also known for her dedication to caring for her elderly mother.
Thea Crosier, Florida Southern College
Thea Crosier, an Administrative Manager at Florida Southern College, has been an integral part of the institution for over 25 years, handling complex accounting and HR tasks with exceptional organization and multitasking skills. Besides her professional expertise, Thea is dedicated to humanitarian causes, sponsoring children and college students in India, and enjoys quilting and gardening. Her positive attitude and forward-thinking approach have been crucial in navigating the college's challenging demands.
Patrick Godwin, Florida Southern College
Patrick Godwin, a part-time baker at Florida Southern College since 2015, is celebrated for his artisan breads and high-volume baking consistency, contributing significantly to various dining outlets. His colleagues and clients, including the College President, admire his quiet, focused work ethic. Outside of work, Patrick enjoys gardening and spending time with his family, including his partner of 29 years and their two Shih Tzu dogs.
Celebrating Milestones of Dedication and Service
Once again, congratulations to our 25 Year Club inductees, and thank you for your dedication! We also proudly recognize team members who have reached the 30, 35, and 40-year milestones, exemplifying an enduring commitment to Guest Services, Inc.
30 Year Milestone
Brenda Wimbush – 30 years, Natural History – Food
Raymond Palmer – 30 years, Boeing – Southwest
35 Year Milestone
Cindy Fincham – 35 years, WTC LM Food and Beverage
Henry Hurdle – 35 years, HPDTA Housekeeping Support Svc
40 Year Milestone
Vernon Fenwick – 40 years, East Potomac Tennis – Rec
Chris Shuck – 40 years, Giants Ridge Ski
Susan Pourian – 40 years, Indian Room – Non GSA