National Park Rx Day
April 11, 2018 | News & Updates
Mother Nature is life's all-knowing MD, and her prescription is a healthy getaway into the stress-free world of this country's beautiful national and state parks! Fill your prescription this National Park Rx Day on April 29th by escaping the day-to-day pressures of busy concrete jungles and submerging yourself in natural tranquility. Experience unforgettable outdoor activities in the middle of awe-inspiring views normally seen on the Discovery Channel at one of these gorgeous parks.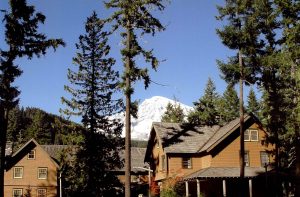 Mount Rainier National Park
Ashford, WA
1 (855) 755-2275
http://mtrainierguestservices.com
Activities: Hiking, Mountain Climbing, Fishing, Camping, Sightseeing
The Mount Rainier National Park boasts 240 miles of trails for hiking and exploring the great outdoors. At 14,410 feet tall, Mount Rainier is one of the most iconic mountains in the country and an ideal spot for climbers and adventure seekers. The area is perfect for fishing and camping and even offers educational programs for park guests to learn more about safety, nature, and the history of Mount Rainier.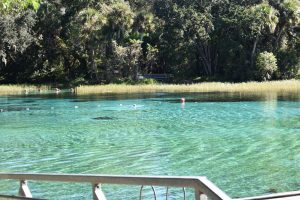 Rainbow Springs State Park
Dunnellon, Florida
352-533-4305
https://visitrainbowsprings.com/
Activities: Tubing, Canoeing, Kayaking, Swimming, Snorkeling, Hiking, Geocaching, Picnicking, Wildlife Viewing
With crystal clear waters, abundant marine wildlife, vibrant azaleas and mystical waterfalls, Rainbow Springs State Park offers guests a leisurely and adventurous getaway in one of the state's most unique destinations. This beautiful 1,472-acre park is home to the nationally recognized Rainbow River and its enormous natural spring. Rainbow Springs is an enchanting park where families can swim, kayak, canoe, snorkel, tube, or enjoy Ranger-guided tours.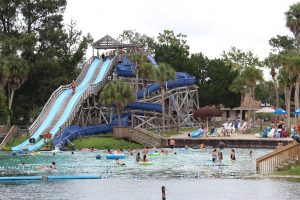 Weeki Wachee Springs State Park
Spring Hill, Florida
352-592-5656
https://weekiwachee.com/
Activities: Buccaneer Bay Waterslides, Swimming, Kayaking, Canoeing, Mermaid Show
Weeki Wachee State Park has been attracting families looking for out-of-the-ordinary vacation experiences and delighting guests with sensational performances since 1947. The park features extravagant paddling and riverboat cruises on the Weeki Wachee River; wildlife animal shows; junior mermaid, lifeguard, and ranger camps; and, of course, the legendary, highly acclaimed mermaid shows.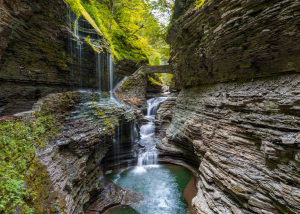 Watkins Glen State Park
Watkins Glen, New York
(607) 535-4511
https://parks.ny.gov/parks/142/

Activities: Biking, Fishing, Hiking, Hunting
With 19 magnificent waterfalls, an astonishing gorge, the Cavern Cascade, nearby Seneca Lake and the Catherine Creek, it's no wonder this stunning park was voted third best in the country in 2015 by USA Today's Readers' Choice Polls. Watkins Glen also offers a wide variety of amenities such as an Olympic- size swimming pool, public grills, playgrounds, playing fields, a gift shop, plenty of camping area and camper recreation. Visitors come from all over to enjoy the world-class fishing, hunting, biking, and hiking or just to enjoy an unforgettable day in nature.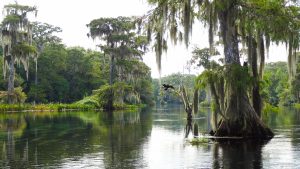 Wakulla Springs State Park
Crawfordville, Florida
850-421-2000
https://thelodgeatwakullasprings.com/
Activities: Jungle Boat Tour, Hiking, Birding, Butterflies, Swimming, Cave Diving, Kayaking
Wakulla Springs State Park visitors enjoy a wide variety of spectacular activities like the fan-favorite 22-foot dive into fresh spring waters, the glass-bottom riverboat tours on the magical Wakulla River, and countless unforgettable hiking trails. The park is home to the world's largest freshwater spring as well as The Lodge at Wakulla Springs, a vintage 1930s castle adored for its historic accommodations.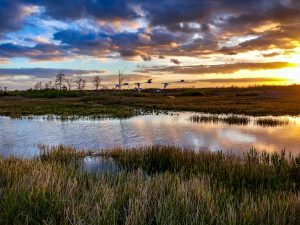 Everglades National Park
Homestead, Florida
305.501.2852
https://evergladesadventures.com/
Activities: Kayaking, Canoeing, Camping, Hiking, Biking, Geocaching, Birding, Fishing
As you walk through the unforgettable coastal mangroves, sawgrass prairie and pine flatwoods of the Everglades you are greeted by prehistoric-looking alligators and crocodiles, more than 300 gorgeous species of fish and birds and, if you're lucky, the endangered Florida panther. It doesn't take long to understand how rich with life this place is and you quickly discover why this is one of the most visited National Parks in the country. The park offers camping, kayaking, canoeing and plenty of other unforgettable outdoor experiences.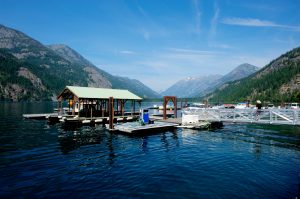 North Cascades National Park
Stehekin, WA
(509) 682-4494
lodgeatstehekin.com
Activities: Kayaking, Red Bus Scenic Tour, Easy – Difficult Day Hikes, Backpacking, Biking, Horseback Riding, Fishing
Hidden away in the mountains of Washington State, the Lodge at Stehekin boasts pristine, untouched nature at its finest. To get the full Stehekin tour, with stops at Rainbow Falls and High Bridge/Pacific Crest Trail, a ride on the Red Bus is an absolute must. Other great activities include individual or guided kayaking tours on Lake Chelan; easy, moderate, and difficult day hikes; backpacking; biking; fishing; and horseback riding.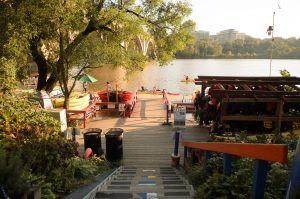 Boating in DC
Washington, DC
(202) 337-9642
boatingindc.com
Activities: Sculling, Night Pedal Boating, Canoeing, Standup Paddleboard, SUP Yoga, Sailing, Hydro Biking, Swan Boats
With several locations throughout the District of Columbia, Boating in DC is full of fun activities to get you outdoors and loving life. Some of our favorites include the Swan Boats, pedal boating, sunrise yoga, stand-up paddleboarding, kayaking, sailing, hydro-biking, and numerous monument tours from the water.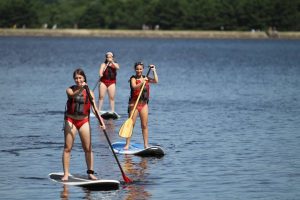 Boating in Boston (Opening in Mid-May)
Boston, MA
(617) 299-3392
boatinginboston.com
Activities: Canoeing, Standup Paddleboard, Sailing, SUP Yoga, Windsurfing, Rowboating
There's no better way to stay fit than by spending your Park Rx Day paddling around beautiful Massachusetts! Boating in Boston has several fantastic locations throughout the Greater Boston area, so it's easy for you to enjoy all that the great outdoors has to offer. With canoeing, kayaking, windsurfing, quad-pedal boating, sailing, rowboating, and more, there's no shortage of fun water activities and adventures at any of the five Boating in Boston destinations!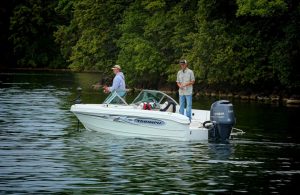 Lake Roosevelt Adventures (Opening in Mid-May)
Seven Bays, WA
1 (800) 816-2431
lakerooseveltadventures.com
Activities: Bird & Wildlife Watching, Fishing, Hunting, Watersports
Although Lake Roosevelt is most famous for the amazing houseboat experience it provides, there are so many other ways to enjoy the rich natural beauty of Lake Roosevelt. The Lake's wildlife rivals any other major destination in the state. Here you can witness eagles, osprey, bobcats, moose, bears, and a host of freshwater fish. Lake Roosevelt is an ideal spot for animal lovers, but it's also an excellent destination for all kinds of watersports such as tubing and water skiing.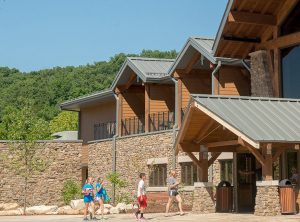 Echo Bluff State Park
Eminence, MO
(844) 322-3246
echobluffstatepark.com
Activities: Sightseeing, Kayaking, Tubing, Canoeing, Standup Paddleboarding, Fishing, Biking, Hiking, Geocaching, Camping
We can agree that in this super modernized world it's good to get off the grid and disconnect from our devices. Echo Bluff State Park allows you to do just that! Tucked away in the Missouri Ozarks, Echo Bluff is home to some of nature's most treasured views. With hiking and mountain biking options galore, Echo Bluff makes it easy to get outside and stay active. Echo Bluff's Sinking Creek and Current River are also wonderful spots for fishing, tubing, kayaking, canoeing, and paddleboarding. There's even an Adventure Playground where kids love to make their own fun!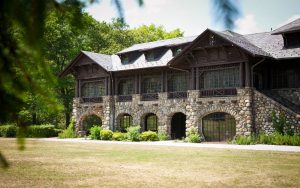 Bear Mountain State Park
Bear Mountain, NY
(845) 786-2731
visitbearmountain.com
Activities: Merry-Go-Round, Bear Mountain Pool, Trailside Museums and Zoo, Hiking and Walking Trails, Kayaking, Birding
Nestled in the Hudson Valley, Bear Mountain is an idyllic getaway for those looking to lose themselves in the spectacular natural environment. Guests enjoy awe-inspiring views from Bear Mountain's many hiking trails while fishers rejoice at the world-class fly-fishing opportunities. Other fun activities include boating, cross-country skiing, and ice skating—it's the outdoor enthusiast's paradise!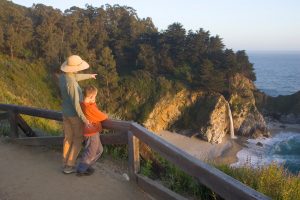 Pfeiffer Big Sur State Park
Big Sur, CA
1-800-424-4787
www.bigsurlodge.com
Activities: Hiking Trails, Heated Pool, Birding, Multiple State Parks, Horseback Tours, Aquarium, Whale Watching, Golfing
Nothing inspires as much wonder as the magnificent redwood forests of Big Sur. Seated in just the right spot for enjoying the breathtaking beauty of Big Sur, Big Sur Lodge is host to numerous hiking trails and is the perfect location for historical sightseeing, whale watching, bird watching, and day trips to other iconic destinations. Visitors also enjoy long walks on one of the many local beaches, including Pfeiffer Beach and Garrapata Beach. Whichever option you choose, Big Sur Lodge is just what the doctor ordered.