On August 25, 2016, the National Park Service (NPS) is proud to celebrate 100 years as "America's Best Idea." To celebrate such a great feat, we think it's the perfect time for a #ThrowbackThursday.
With 100 years of service, comes a lot of change and decades of fantastic memories. We have been privileged and honored to steward many of these historic sites over the years, including Great Falls Park, Thompson Boat Center, and Carter Barron Amphitheatre. Do you recognize any of these NPS locations? Let us know if you have any old NPS pictures and tag Guest Services when you share them on Facebook, Twitter, and/or Instagram, and, we'll share your pictures!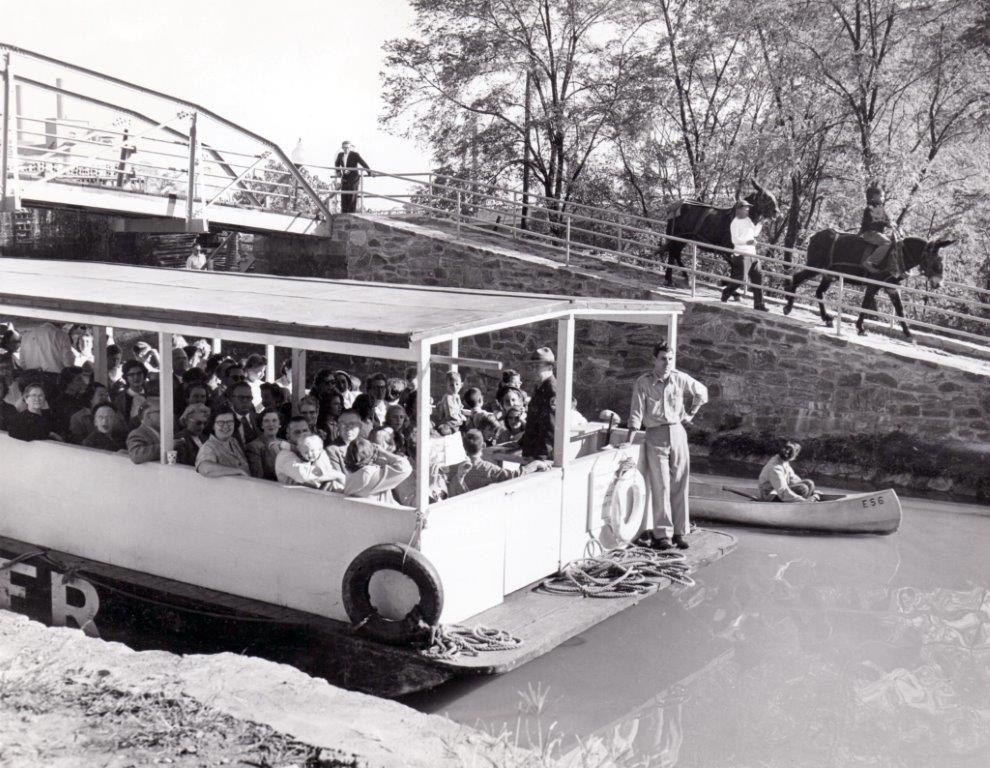 C&O Canal
We can't get enough of this picture of an old boat tour on the C&O Canal. Take a look at the mules pulling the boat! How times have changed… Back in the old days, mules would take "towpaths," or paths beside the canal, and tow the boats down the canal. This certainly makes us more appreciative of the modern (and more efficient) technology we have today! Do you know anyone who took a horse-drawn boat tour on the C&O Canal? Share with us on social media!
Visit: C&O Canal's Website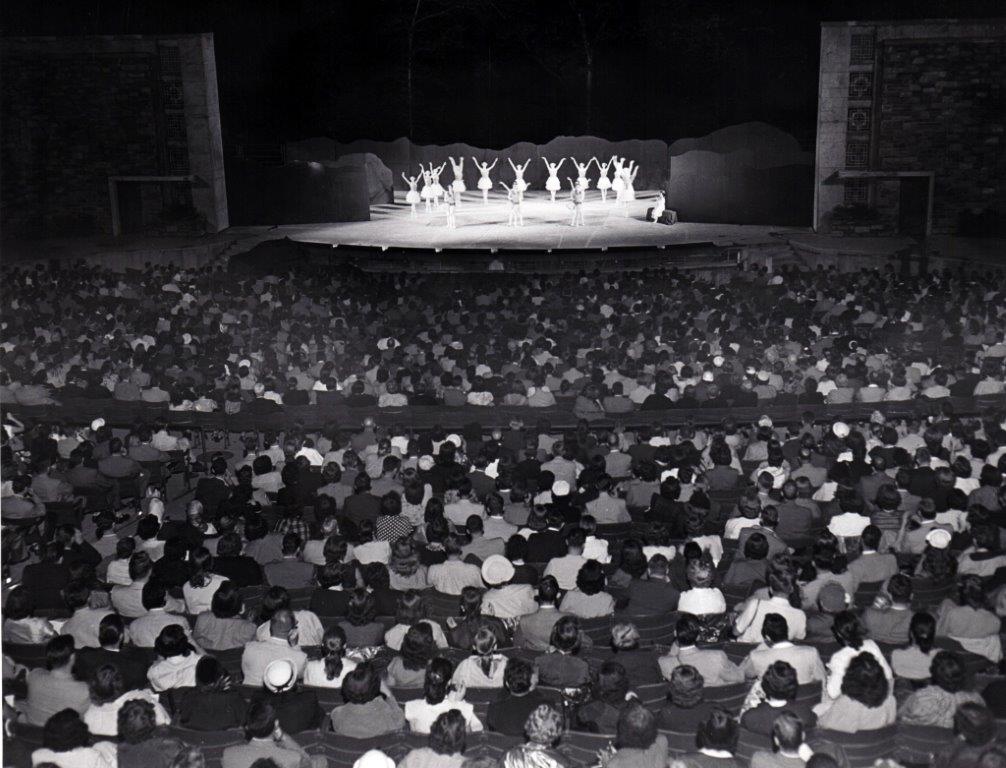 Carter Barron Amphitheater
Carter Barron Amphitheater was packed full for this ballet performance years ago! Do you recognize this performance? We would love for you to share the performance name and year with us! All these years later, Carter Barron Amphitheatre still hosts excellent concerts, movie nights, and fun performances like this one.
Visit: Carter Barron Amphitheater's Website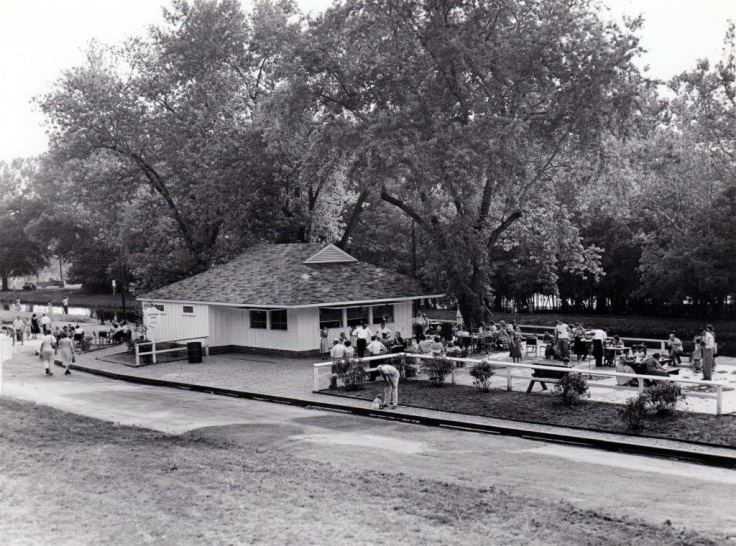 Great Falls Park, MD
Just a glimpse into years past at what appears to be a welcome center at Great Falls Park, MD. Take a look at guests enjoying a beautiful afternoon at Great Falls. A relaxing day at Great Falls is a timeless classic that never grows old!
Visit: Great Falls Park's Website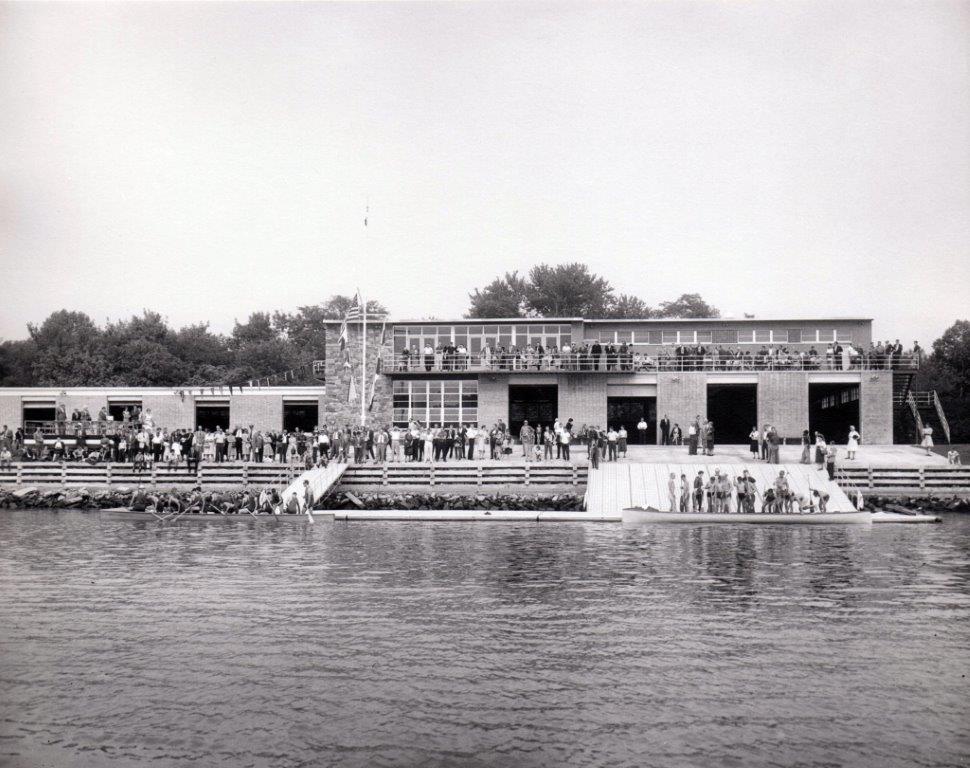 Thompson Boat Center
We think it's amazing that Thompson Boat Center has been hosting droves of visitors all these years! It was just as packed and popular venue then as it is today. Share your fun memories of an afternoon on the water, and don't forget to visit and continue to make more great memories with Thompson Boat Center!
Visit: Thompson Boat Center's Website
Join the Conversation!
Do you recognize anyone in these pictures or know the year a picture was taken? Please let us know! As we said above, we'd absolutely love to see all the fun pictures you have from visits to America's beautiful national parks. Here's to another 100 years of memories from all of us at Guest Services!