New contract will expand and improve visitor services including a new restaurant and lodging at Flamingo
FOR IMMEDIATE RELEASE: JUNE 2, 2017 
General Park Information:  305-242-7700
Media Queries: Denese Canedo, Denese_Canedo@nps.gov, 786-481-7592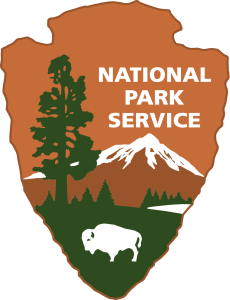 HOMESTEAD, Fla – Get ready for new ways to experience Everglades National Park! On May 30, 2017, the National Park Service selected Everglades Guest Services, LLC, a wholly owned subsidiary of Guest Services, Inc. (Guest Services), to provide visitor services in the park's Flamingo district. The contract requires construction of 24 cottages and 20 eco-tents by December 2019, but authorizes a total of 40 cottages and 40 eco-tents. Apart from campsites, this will be the first expanded overnight accommodations in the park since 2005, when the previous lodging complex was removed due to severe damage from Hurricanes Katrina and Wilma.
Under the new agreement, Guest Services will manage all visitor services in Long Pine Key and Flamingo, including campgrounds, boat tours of Florida Bay and Whitewater Bay, a new restaurant co-located with the cottages, and retail. The new accommodations will be environmentally friendly, affording a sustainable visitor experience. The 20 year term of the contract will enable the new operator to invest in needed visitor services and make customer service a priority.
Superintendent of Everglades and Dry Tortugas National Parks, Pedro Ramos, expressed excitement about the new contract: "Guest Services has a long history of serving our national parks and the millions of visitors that come out to visit them. We are thrilled that we can now move forward with Guest Services to revitalize Flamingo and offer quality services that will enhance the visitor experience at Everglades National Park." Ramos also expressed his gratitude to Sammy Hamilton and Everglades National Park Boat Tours for over eight years of providing services to the visitors of the Flamingo area.
Gerry Gabrys, CEO of Guest Services, Inc. similarly shared his enthusiasm by stating, "2017 has been a very special year for our organization as it marks a 'Century of Service' since our founding in 1917. When we received this tremendous news from the National Park Service, our Centennial Celebration became even more special. We couldn't be more excited about the opportunity to steward and enhance visitor services within the Everglades – truly one of America's most iconic National Parks!"
Flamingo is accessed by water, through Florida Bay, or a 45-minute scenic drive through the park. Visitors will be able to walk out their cottage door, and within minutes have the opportunity to see crocodiles, alligators, manatees, sawfish, sea turtles, dolphin, tarpon and more. Flamingo is also a world-class birding and fishing paradise, with rich history of peoples and industries from the Calusa & Tequesta Indians, Guy Bradley and the Audubon Society, to Henry Flagler and agriculture.
Guest Services was selected under the provisions of the 1998 Concessions Management Improvement Act. Guidelines used to evaluate proposals can be found online at: http://www.nps.gov/commercialservices. More information about the company is available at www.guestservices.com.
For more information about Everglades National Park, visit http://www.nps.gov/ever or call (305) 242-7700.
– NPS –
The National Park Service has more than 20,000 National Park Service employees care for America's 417 National Parks and work with communities across the nation to help preserve local history and create close-to-home recreational opportunities. Learn more at www.nps.gov.
[foogallery id="2962″]