The National Park Service (NPS) will enhance and expand unique national park experiences along the Potomac River by offering new and exciting water based activities. Services will also become more accessible with new equipment that can be rented or dropped off at three different locations.
NCR Guest Services, LLC will provide services on the Georgetown Waterfront under a 10-year contract, National Capital Regional Director Bob Vogel announced today. The concessioner will provide non-motorized boat storage, rentals, instruction, bike rentals, and additional services at The Boathouse at Fletcher's Cove, Key Bridge Boathouse and Thompson Boat Center. In addition, NCR Guest Services, LLC, will become Clean Marina certified to further protect water quality.
What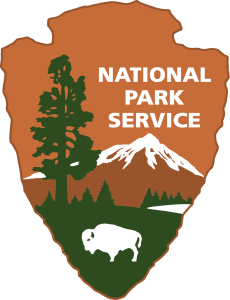 to look forward to:

You can pick up and drop off rental equipment at any of the three locations, expanding the variety of recreational experiences on and along the river.
Learn how to kayak, canoe, stand-up paddle board, and row with the new instructional programs.
Rent new and updated equipment at all three locations.
You can still store and rent non-motorized vessels at The Boathouse at Fletcher's Cove, Key Bridge Boathouse, and Thompson Boat Center.
New programs and equipment for people with disabilities.
New youth canoe and kayak development programs and junior fishing programs.
Complimentary Wi-Fi access.
Previously, these three boathouses were managed under separate contracts. This new combined concession contract for all three locations provides connected services for visitors and ensures more efficient operations.
For nearly a century, NCR Guest Services, LLC's parent company, Guest Services, Inc., has earned the reputation as a premier hospitality management company and national and state park concessioner that has taken great care and pride in delivering best-in-class food, lodging, retail and recreation services. The Fairfax, Virginia-based company and its subsidiaries employ over 3,500 staff at more than 250 facilities, which welcome approximately 30 million guests annually across the United States. Guest Services, Inc. is proud to welcome visitors at Mount Rainier National Park, North Cascades National Park and Lake Roosevelt National Recreation Area in Washington, several parks in the Washington, D.C. Metro area, and state parks like Bear Mountain in New York and Missouri's newest state park in the Ozarks – the much anticipated Echo Bluff State Park.
The National Park Service accepted bid proposals Aug. 25 through Nov. 13, 2015. A panel of NPS technical experts found NCR Guest Services, LLC to be the most qualified. NCR Guest Services, LLC was selected under the provisions of the 1998 Concessions Management Improvement Act. Guidelines used to evaluate proposals can be found online at nps.gov/commercialservices.
Learn how to join us on the water this season by visiting boatingindc.com.
[foogallery id="1918″]