Big Sur Lodge | California
Make Big Sur Lodge your long-weekend getaway this Fourth of July. Take a stroll or hike on one of the many trails within walking distance of the Lodge and observe the fireworks from the peak of the mountain tops. Don't want to hike? There are tons of nearby activities perfect for the celebration:
From Big Sur Lodge to Carmel-by-the-Sea for an Independence Day filled with live music, food, games, and fun! Enjoy a picnic or delight in our delicious dining options at Big Sur Lodge.
When: July 4th, 12:00 PM – 4:00 PM
Looking for a parade in the Big Sur area? Look no further! Head 30 miles to Old Monterey for a day jam-packed with activities for you and the kids! The day kicks off with a pancake breakfast, followed by the annual Monterey parade and lawn party beginning at 10:00 AM. Here you will find BBQ, live music, carnival games, and so much more! Purchase your tickets here.
When: July 4th, All Day
Seeking spectacular fireworks this Fourth of July? Make the City of Seaside your Independence Day destination! With FREE live music, arts & crafts, pony rides, bounce houses, prizes, food, and a grand firework finale, this day will surely be one to remember!
When: July 4th, beginning at 4:30 PM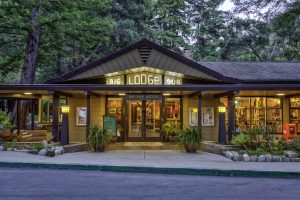 Boating in DC: Key Bridge Boat House
Take a front row seat to America's most legendary fireworks display, right in the Country's capital. At the Key Bridge Boat House in DC, you can reserve a single or double kayak and watch the fireworks show right on the water and underneath the action!
Reserve your boat here. Hurry, these tickets go fast!
When: July 4th, 6 pm – 9:30 pm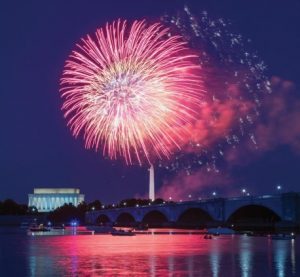 Boating in Boston: Wakefield Boating House
Start your Fourth off by taking a trip to Wakefield Boating House where the all-day rentals mean you can spend the holiday relaxing on the water kayaking, paddle boarding, or canoeing. Afterward, be sure to head over to Main Street for the largest Independence Day parade in all of Massachusetts.  Finish your day with our 9:30 pm fireworks spectacular!
When: July 4th, All day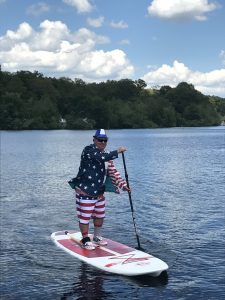 The Lodge at Wakulla Springs | Florida
Want an entire weekend to get away and relax with the family? Visit one of the country's most historic hotels, The Lodge at Wakulla Springs! From swimming and hiking to boat tours and sight-seeing, you will find plenty of activities to keep busy. Awaken the adventurer in you!
When: Through July 4th Weekend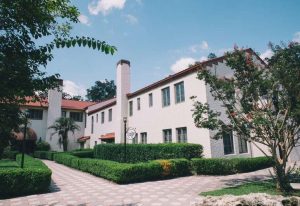 Echo Bluff State Park | Missouri
Visit Echo Bluff State Park this Independence Day weekend and stay in a fantastic room in the lodge or camp under the stars for the perfect view of nature. Enjoy the holiday floating, hiking, fishing, mountain biking, picnicking, and more! Keep the kids occupied at the children's adventure playground and splash pad. Be sure to attend the Fourth of July BBQ celebration!
When: July 4th, All day